Trial Lawyer of the Year
On Saturday, March 3, 2018, the CAL-ABOTA Board of Directors selected
Chris Wesierski
of the Orange County Chapter as the 2018 Trial Lawyer of the Year. Recognized as the highest honor a California trial lawyer can receive, the CAL-ABOTA Trial Lawyer of the Year is awarded annually to a recipient exhibiting the best traits of a trial lawyer - excellence in advocacy, a distinguished career and a reputation for civility, ethics and fair play.
The CAL-ABOTA Board of Directors includes officers of the eight local chapters. Each CAL-ABOTA chapter is entitled to nominate a candidate for Trial Lawyer of the Year. Written and oral presentations are submitted to CAL-ABOTA's board followed by the selection of the award recipient by majority vote.
General Criteria For Selection Of California Trial Lawyer Of The Year


THAT THE PERSON BE AN EXCELLENT ADVOCATE
THAT THE PERSON HAVE A DISTINGUISHED CAREER
THAT THE PERSON HAVE A SUPERB REPUTATION OF CIVILITY, ETHICS AND FAIR PLAY
THAT THE PERSON HAVE PARTICIPATED IN AN OUTSTANDING RESULT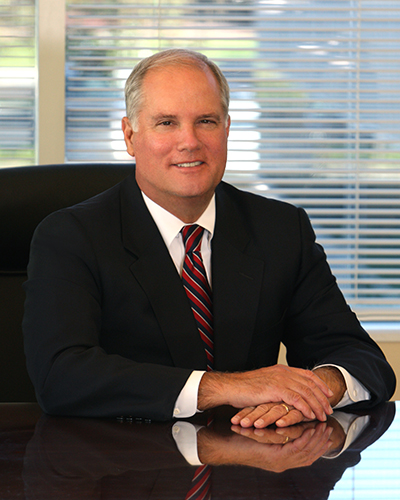 Chris attended California State University Long Beach and graduated cum laude with a BA in History in 1975. Thereafter, he attended the University of San Diego law school and graduated in 1978. He has been practicing law in California for almost 40 years since 1979 when he passed the bar.

He and his firm Wesierski and Zurek LLP have defended companies, municipalities, counties, and individuals in cases involving employment issues, product liability claims, insurance claim issues, and business disputes as well as all types of tort claims. He personally has defended doctors, lawyers, real estate appraisers, CEO's, police chiefs, Fortune 500 companies, cities, Counties, and smaller companies through the years and over 100 trials to verdict.

He has been recognized as a top 100 litigator in Southern California and as well as achieved America's Top 100 Attorneys Lifetime Achievement. His verdicts have been recognized as verdicts of the year and of the week by the Daily Journal newspaper in California multiple times. He has been repeatedly named as one of the top 50 Attorneys in Orange County and has had top 20 defense verdicts multiple times. He has been named as America's Top 100 Civil Defense Litigators for 2018. He has been named a Super Lawyer since its inception in 2005 every year and is rated at the highest level by AVVO and Martindale – Hubble.

He has won the Angelo Palmieri Civility award from the Robert Banyard Inn of Court for maintaining the legal profession's highest tradition of professionalism and civility.

He is frequently called upon to substitute into difficult cases for trial by many companies. He has been asked to act as an expert on multiple occasions and has published extensively in the litigation area. He has lectured all across the country on litigation as well.

Past Cal-ABOTA Trial Lawyers Of The Year
| | | |
| --- | --- | --- |
| *1962 | Roger E. Kelly | Los Angeles |
| *1963 | Raoul D. Magana | Los Angeles |
| *1964 | John T. LaFollette | Los Angeles |
| *1965 | Ingmar Hoberg | San Francisco |
| *1966 | DeForrest Home | Los Angeles |
| *1967 | John J. Costanzo | Los Angeles |
| *1968 | William J. Schall | San Diego |
| *1969 | Bruce Walkup | San Francisco |
| *1970 | William A. Kurlander | Los Angeles |
| *1971 | David M. Harney | Los Angeles |
| *1972 | Leighton T. Bledsoe | San Francisco |
| *1973 | Arthur N. Hews | San Diego |
| *1974 | Theodore P. Shield | Los Angeles |
| *1975 | Jack W. Crumley | San Diego |
| *1976 | Richard McCormick | San Joaquin Valley |
| *1977 | Mark P. Robinson | Los Angeles |
| *1978 | James C. Downing | San Francisco |
| *1979 | John G. Bonelli | Los Angeles |
| 1980 | Joseph W. Rogers, Jr. | San Francisco |
| *1981 | Don C. Brown | San Bernardino/Riverside |
| *1982 | Donald A. Ruston | Orange County |
| *1983 | Marvin E. Lewis | San Francisco |
| *1984 | Marshall T. Hunt | Los Angeles |
| *1985 | Charles A. Lynberg | Los Angeles |
| *1986 | Robert D. Barbagelata | San Francisco |
| *1987 | Wm. Marshall Morgan | Los Angeles |
| 1988 | Morton L. Friedman | Sacramento Valley |
| 1989 | Eugene J. Majeski | San Francisco |
| 1990 | Hon. Richard D. Aldrich | Los Angeles |
| *1991 | John J. Collins | Los Angeles |
| 1992 | Albert R. Abramson | San Francisco |
| 1993 | Robert C. Baker | Los Angeles |
| 1994 | David E. Monahan | San Diego |
| 1995 | Ronald H. Rouda | San Francisco |
| 1996 | Thomas V. Girardi | Los Angeles |
| 1997 | Lowell T. Carruth | San Joaquin Valley |
| 1998 | Brian D. Monaghan | San Diego |
| 1999 | H. Gilbert Jones | Los Angeles |
| 2000 | Florentino Garza | San Bernardino/Riverside |
| 2001 | James J. Brosnahan | San Francisco |
| *2002 | Marjorie W. Day | Orange County |
| 2003 | Vincent J. Bartolotta, Jr. | San Diego |
| 2004 | Roger A. Dreyer | Sacramento Valley |
| 2005 | Jeffrey S. Raynes | San Bernardino/Riverside |
| 2006 | Richard Watters | San Joaquin Valley |
| | Edward J. Nevin | San Francisco |
| 2007 | David J. O'Keefe | Los Angeles |
| 2008 | Mark P. Robinson, Jr. | Orange County |
| 2009 | Dennis A.Schoville | San Diego |
| 2010 | Brian J. Panish | Los Angeles |
| 2011 | Michael Bidart | San Bernardino/Riverside |
| | Dennis F. Moriarty | San Francisco |
| 2012 | Robert A. Buccola | Sacramento Valley |
| 2013 | Edith Matthai | Los Angeles |
| 2014 | Michael A. Kelly | San Francisco |
| 2015 | William D. Shapiro | San Bernardino/Riverside |
| 2016 | Michael P. Bradley | San Francisco |
| | Douglas M. DeGrave | Orange County |
| 2017 | Warren R. Paboojian | San Joaquin Valley |