Trial Lawyer of the Year
On Saturday, March 5, 2016, the CAL-ABOTA Board of Directors selected
Michael Bradley
(San Francisco) and
Douglas DeGrave
(Orange County) as the 2016 Trial Lawyers of the Year. Recognized as the highest honor a California trial lawyer can receive, the CAL-ABOTA Trial Lawyer of the Year is awarded annually to a recipient exhibiting the best traits of a trial lawyer - excellence in advocacy, a distinguished career and a reputation for civility, ethics and fair play.
The CAL-ABOTA Board of Directors includes officers of the eight local chapters. Each CAL-ABOTA chapter is entitled to nominate a candidate for Trial Lawyer of the Year. Written and oral presentations are submitted to CAL-ABOTA's board followed by the selection of the award recipient by majority vote. This year's vote resulted in a tie; congratulations to both Mike and Doug!
General Criteria For Selection Of California Trial Lawyer Of The Year


THAT THE PERSON BE AN EXCELLENT ADVOCATE
THAT THE PERSON HAVE A DISTINGUISHED CAREER
THAT THE PERSON HAVE A SUPERB REPUTATION OF CIVILITY, ETHICS AND FAIR PLAY
THAT THE PERSON HAVE PARTICIPATED IN AN OUTSTANDING RESULT
A founding member of Murphy Pearson Bradley & Feeney, Michael P. Bradley is an experienced and accomplished trial lawyer. He was President of the San Francisco Chapter of ABOTA in 2011 and he is the 2016 President of CAL-ABOTA. He is also a Fellow of the American College of Trial Lawyers. Mr. Bradley has been recognized by the California State Bar as a Certified Specialist in legal malpractice law. Mr. Bradley was named one of California's premier legal malpractice trial lawyers in California Lawyer magazine as well as a SuperLawyer of Northern California since inception. Mr. Bradley is rated AV Preeminent by Martindale-Hubbell, its highest rating.


Douglas M. DeGrave is a founding partner of Poliquin & DeGrave LLP. He has been in practice for more than thirty five years. Prior to forming his own firm, Mr. DeGrave was the managing partner in the Orange County office of a large Southern California insurance defense firm. In 2008, he served as President of the Orange County Chapter of ABOTA and as President of CAL-ABOTA in 2013. In 2014, he was given the CAL-ABOTA President's Award for his work in changing the oath to include a pledge of civility. He is also a Fellow in the International Society of Barristers. Mr. DeGrave is one of approximately 100 lawyers certified as a civil trial specialist by the state bar in California. He has been named as one of Southern California's Super Lawyers for the past ten years. Mr. DeGrave has held an AV rating from Martindale-Hubbell since 1995.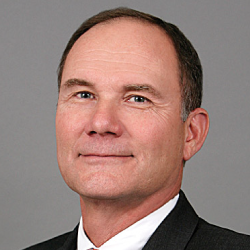 Past Cal-abota Trial Lawyers Of The Year
| | | |
| --- | --- | --- |
| *1962 | Roger E. Kelly | Los Angeles |
| *1963 | Raoul D. Magana | Los Angeles |
| *1964 | John T. LaFollette | Los Angeles |
| *1965 | Ingmar Hoberg | San Francisco |
| *1966 | DeForrest Home | Los Angeles |
| *1967 | John J. Costanzo | Los Angeles |
| *1968 | William J. Schall | San Diego |
| *1969 | Bruce Walkup | San Francisco |
| *1970 | William A. Kurlander | Los Angeles |
| *1971 | David M. Harney | Los Angeles |
| *1972 | Leighton T. Bledsoe | San Francisco |
| *1973 | Arthur N. Hews | San Diego |
| *1974 | Theodore P. Shield | Los Angeles |
| *1975 | Jack W. Crumley | San Diego |
| *1976 | Richard McCormick | San Joaquin Valley |
| *1977 | Mark P. Robinson | Los Angeles |
| *1978 | James C. Downing | San Francisco |
| *1979 | John G. Bonelli | Los Angeles |
| 1980 | Joseph W. Rogers, Jr. | San Francisco |
| *1981 | Don C. Brown | San Bernardino/Riverside |
| *1982 | Donald A. Ruston | Orange County |
| *1983 | Marvin E. Lewis | San Francisco |
| *1984 | Marshall T. Hunt | Los Angeles |
| *1985 | Charles A. Lynberg | Los Angeles |
| *1986 | Robert D. Barbagelata | San Francisco |
| *1987 | Wm. Marshall Morgan | Los Angeles |
| 1988 | Morton L. Friedman | Sacramento Valley |
| 1989 | Eugene J. Majeski | San Francisco |
| 1990 | Hon. Richard D. Aldrich | Los Angeles |
| *1991 | John J. Collins | Los Angeles |
| 1992 | Albert R. Abramson | San Francisco |
| 1993 | Robert C. Baker | Los Angeles |
| 1994 | David E. Monahan | San Diego |
| 1995 | Ronald H. Rouda | San Francisco |
| 1996 | Thomas V. Girardi | Los Angeles |
| 1997 | Lowell T. Carruth | San Joaquin Valley |
| 1998 | Brian D. Monaghan | San Diego |
| 1999 | H. Gilbert Jones | Los Angeles |
| 2000 | Florentino Garza | San Bernardino/Riverside |
| 2001 | James J. Brosnahan | San Francisco |
| *2002 | Marjorie W. Day | Orange County |
| 2003 | Vincent J. Bartolotta, Jr. | San Diego |
| 2004 | Roger A. Dreyer | Sacramento Valley |
| 2005 | Jeffrey S. Raynes | San Bernardino/Riverside |
| 2006 | Richard Watters | San Joaquin Valley |
| | Edward J. Nevin | San Francisco |
| 2007 | David J. O'Keefe | Los Angeles |
| 2008 | Mark P. Robinson, Jr. | Orange County |
| 2009 | Dennis A.Schoville | San Diego |
| 2010 | Brian J. Panish | Los Angeles |
| 2011 | Michael Bidart | San Bernardino/Riverside |
| | Dennis F. Moriarty | San Francisco |
| 2012 | Robert A. Buccola | Sacramento Valley |
| 2013 | Edith Matthai | Los Angeles |
| 2014 | Michael A. Kelly | San Francisco |
| 2015 | William D. Shapiro | San Bernardino/Riverside |
| 2016 | Michael P. Bradley | San Francisco |
| 2016 | Douglas M. DeGrave | Orange County |