Hawaii Conference
November 2 - 7, 2020
Mauna Kea Beach Resort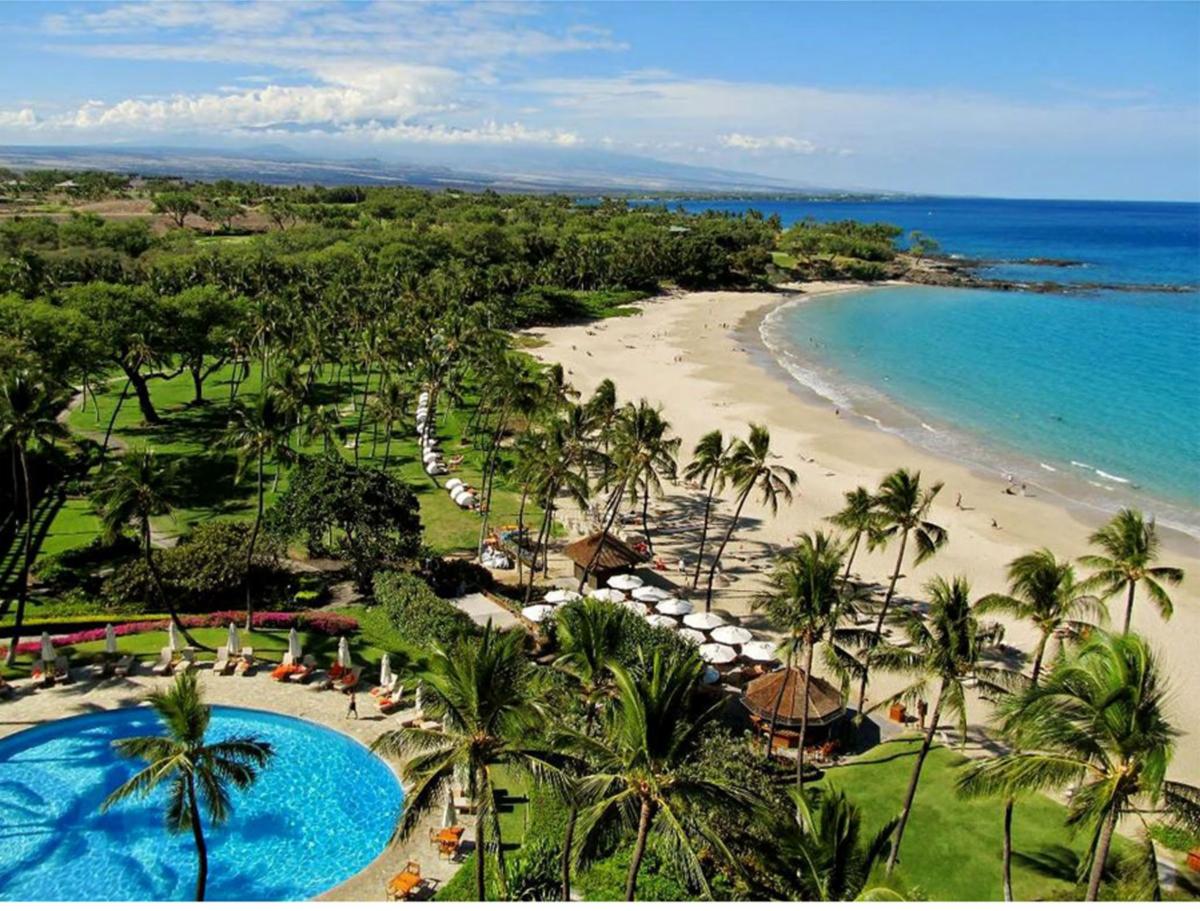 Welcome ABOTA Friends
Plan now to attend the 2020 Hawaii Conference back at the beautiful Mauna Kea Beach Resort.
Next year's Hawaii Conference is being planned by CAL-ABOTA's 2020 President-Elect, Wally Yoka, who already has a great line-up in store for entertainment and the continuing education program. We will begin the week with the traditional welcome reception and dinner on Monday evening; Tuesday morning will offer a great line up of speakers to include Federal District Court Judge William Alsup and Three-Star General, H.R. McMaster; please see below for details. Wednesday evening will feature musical guest, Ambrosia, the classic American rock band. The week will continue with other special events, including the Annual Trial Lawyer of the Year Dinner on Friday.
Please mark your calendar now and plan to attend.
REGISTER NOW
Please contact Sara Mooney or Vanessa Blaisdell of Carrousel Travel at calabota@carrouseltravel.com or (800) 800-6508 with any questions or for more details.
Mahalo,
Wally Yoka
President-Elect, Hawaii Conference Chair
Musical Guest, Ambrosia
Ambrosia is a classic American rock band from Southern California. During the late 70s and early 80s, they had five Top 40 hits, including hits "How Much I Feel", "Biggest Part of Me", "You're The Only Woman" and "Holding On To Yesterday."
They've been nominated for five Grammys and their collaborative efforts have ranged from Leonard Bernstein to Alan Parsons, Bruce Hornsby and Michael McDonald.
Speaker: 3-Star Retired General, H.R. McMaster
Some will know General McMaster as having served as President Trump's Second National Security Advisor. What you may not know is General McMaster's long and storied military career. He served tours of duty in both Afghanistan and Iraq. In Iraq, he served as the captain of the 2nd Armored Cavalry Regiment at the Battle of 73 Easting. During that battle he encountered the enemy by surprise, leading 9 American tanks into battle against 28 Iraqi Republican Guard tanks, destroying all of the Iraqi tanks, without an American loss, in 23 minutes.

General McMaster is a widely decorated war veteran, with both the Silver Star and Purple Heart. In addition to his storied military career, he has also served as a military history professor at West Point, and received his Ph.D. and Masters in American History from the University of North Carolina at Chapel Hill. Interestingly, his thesis ultimately became his first book entitled "Dereliction of Duty" which explores the controversial American strategy in Vietnam War. This book is reportedly read widely at the Pentagon, and is included in many military reading lists. In addition to his service as the National Security Advisor, General McMaster served as the top counterinsurgency advisor to General David Petraeus and became the Deputy Commanding General of the Army Training and Doctrine Command. Time Magazine in 2014 named him as one of the 100 most influential people in the world, saying that "he might be the 21st Century Army's preeminent warrior – thinker." General McMaster currently is a Fouad and Michelle Ajami Senior Fellow at the Hoover Institution and author of the forthcoming book 'Battlegrounds: The Fights to Defend the Free World.'
Speaker: Federal District Court Judge William Alsup
Born in Jackson, Mississippi, Judge Alsup received his Bachelor's of Science degree in mathematics from Mississippi State University in 1967, his law degree from Harvard Law School in 1971 and his Masters in public policy from Harvard University's John F. Kennedy School of Government in 1971. He was a law clerk to the legendary Supreme Court Justice William O. Douglas upon graduating from law school then served in the United States Solicitor General's office, and ultimately was in private practice in San Francisco at Morrison & Foerster. Judge Alsup was nominated by President Bill Clinton to the bench in 1999 and has presided over some very notable cases, including Oracle v. Google . Famously, Judge Alsup took it upon himself to learn the Java programming language, much to the amazement of the parties. He has also presided over a number of current and controversial cases including the United States Government No Fly Policy, DACA, among others. He is currently presiding over the PG&E cases. While having Judge Alsup discuss his very storied judicial career would be great, he will be with us to talk about his very personal journey from segregated Mississippi in the 1960's. He has written a wonderful personal memoir called "Won Over." Judge Alsup's memoir recounts the influences that drew him from traditional southern attitudes toward a colorblind ideal. He will share this very personal journey and how it has impacted his life.
Thank you to our 2019 Hawaii Conference Sponsors