Trial Lawyer of the Year
On Saturday, March 4, 2023, the CAL-ABOTA Board of Directors proudly selected Dennis R. Thelen of the San Joaquin Valley Chapter as the 2023 Trial Lawyer of the Year. Recognized as the highest honor a California trial lawyer can receive, the CAL-ABOTA Trial Lawyer of the Year is awarded annually to a recipient exhibiting the best traits of a trial lawyer - excellence in advocacy, a distinguished career and a reputation for civility, ethics and fair play.
The CAL-ABOTA Board of Directors includes officers of the eight local chapters. Each CAL-ABOTA chapter is entitled to nominate a candidate for Trial Lawyer of the Year. Written and oral presentations are submitted to CAL-ABOTA's board followed by the selection of the award recipient by majority vote.
General Criteria For Selection Of California Trial Lawyer Of The Year


THAT THE PERSON BE AN EXCELLENT ADVOCATE
THAT THE PERSON HAVE A DISTINGUISHED CAREER
THAT THE PERSON HAVE A SUPERB REPUTATION OF CIVILITY, ETHICS AND FAIR PLAY
THAT THE PERSON HAVE PARTICIPATED IN AN OUTSTANDING RESULT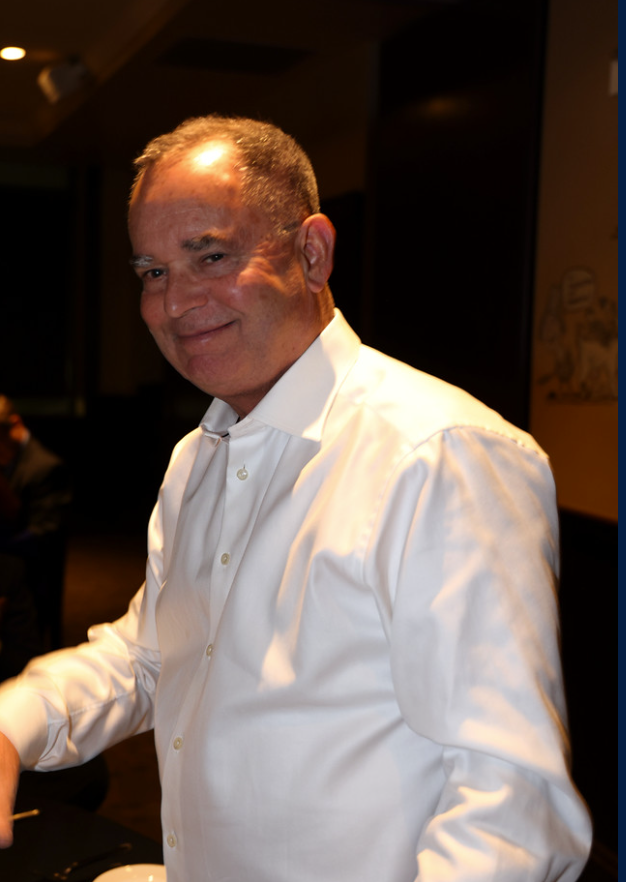 Dennis R. Thelen is known as one of the hardest working and most successful civil trial attorneys in Southern and Central California. He is one of the three founding members of LeBeau Thelen LLP in Bakersfield. Mr. Thelen's practice is limited to civil trial litigation across a range of matters, including representation of physicians and other health care providers in medical malpractice matters, the trial of personal injury and wrongful death lawsuits on behalf of plaintiffs and defendants, employment disputes and business litigation.

Dennis is a Diplomate Member of ABOTA, a Past President of the San Joaquin Chapter of ABOTA, and a Past President of the Association of Southern California Defense Counsel. In addition, he is a Fellow in the American College of Trial Lawyers, and a member of DRI.

Mr. Thelen has tried over one hundred civil cases to successful jury verdicts for his clients. His passionate and skilled representation of his clients, trial techniques and results, and remarkable trial record are renowned throughout Southern California, and for many years he has been named by his peers and the Los Angeles Daily Journal as a "Southern California Super Lawyer." His courtesy, professionalism and work ethic are equally well-known to the attorneys who work both with and against him.

CAL-ABOTA will celebrate Mr. Thelen as the 2023 Trial Lawyer of the Year Award recipient during the Hawaii Conference on November 6-11, 2023 at the Turtle Bay Resort on Oahu.

Congratulations Dennis!



Past Cal-ABOTA Trial Lawyers Of The Year
| | | |
| --- | --- | --- |
| 2023 | Dennis Thelen | San Joaquin Valley |
| 2022 | Cynthia McGuinn | San Francisco |
| 2021 | John H. Howard | California Coast |
| 2020 | No Award Given | |
| 2019 | Richard D. Carroll | Los Angeles |
| 2018 | Chris Wesierski | Orange County |
| 2017 | Warren R. Paboojian | San Joaquin Valley |
| 2016 | Michael P. Bradley | San Francisco |
| | Douglas M. DeGrave | Orange County |
| 2015 | William D. Shapiro | San Bernardino/Riverside |
| 2014 | Michael A. Kelly | San Francisco |
| 2013 | Edith Matthai | Los Angeles |
| 2012 | Robert A. Buccola | Sacramento Valley |
| 2011 | Michael Bidart | San Bernardino/Riverside |
| | Dennis F. Moriarty | San Francisco |
| 2010 | Brian J. Panish | Los Angeles |
| 2009 | Dennis A.Schoville | San Diego |
| 2008 | Mark P. Robinson, Jr. | Orange County |
| 2007 | David J. O'Keefe | Los Angeles |
| 2006 | Richard Watters | San Joaquin Valley |
| | Edward J. Nevin | San Francisco |
| 2005 | Jeffrey S. Raynes | San Bernardino/Riverside |
| 2004 | Roger A. Dreyer | Sacramento Valley |
| 2003 | Vincent J. Bartolotta, Jr. | San Diego |
| *2002 | Marjorie W. Day | Orange County |
| 2001 | James J. Brosnahan | San Francisco |
| 2000 | Florentino Garza | San Bernardino/Riverside |
| 1999 | H. Gilbert Jones | Los Angeles |
| 1998 | Brian D. Monaghan | San Diego |
| *1997 | Lowell T. Carruth | San Joaquin Valley |
| 1995 | Ronald H. Rouda | San Francisco |
| 1994 | David E. Monahan | San Diego |
| 1993 | Robert C. Baker | Los Angeles |
| *1992 | Albert R. Abramson | San Francisco |
| *1991 | John J. Collins | Los Angeles |
| 1990 | Hon. Richard D. Aldrich | Los Angeles |
| *1989 | Eugene J. Majeski | San Francisco |
| *1988 | Morton L. Friedman | Sacramento Valley |
| *1987 | Wm. Marshall Morgan | Los Angeles |
| *1986 | Robert D. Barbagelata | San Francisco |
| *1985 | Charles A. Lynberg | Los Angeles |
| *1984 | Marshall T. Hunt | Los Angeles |
| *1983 | Marvin E. Lewis | San Francisco |
| *1982 | Donald A. Ruston | Orange County |
| *1981 | Don C. Brown | San Bernardino/Riverside |
| 1980 | Joseph W. Rogers, Jr. | San Francisco |
| *1979 | John G. Bonelli | Los Angeles |
| *1978 | James C. Downing | San Francisco |
| *1977 | Mark P. Robinson | Los Angeles |
| *1976 | Richard McCormick | San Joaquin Valley |
| *1975 | Jack W. Crumley | San Diego |
| *1974 | Theodore P. Shield | Los Angeles |
| *1973 | Arthur N. Hews | San Diego |
| *1972 | Leighton T. Bledsoe | San Francisco |
| *1971 | David M. Harney | Los Angeles |
| *1970 | William A. Kurlander | Los Angeles |
| *1969 | Bruce Walkup | San Francisco |
| *1968 | William J. Schall | San Diego |
| *1967 | John J. Costanzo | Los Angeles |
| *1966 | DeForrest Home | Los Angeles |
| *1965 | Ingmar Hoberg | San Francisco |
| *1964 | John T. LaFollette | Los Angeles |
| *1963 | Raoul D. Magana | Los Angeles |
| *1962 | Roger E. Kelly | Los Angeles |