Trial Lawyer of the Year
On Saturday, March 5, 2022, the CAL-ABOTA Board of Directors proudly selected Cynthia McGuinn of the San Francisco Chapter as the 2022 Trial Lawyer of the Year. Since 1962, this award is recognized as the highest honor a California trial lawyer can receive. The CAL-ABOTA Trial Lawyer of the Year is awarded annually to a recipient exhibiting the best traits of a trial lawyer - excellence in advocacy, a distinguished career and a reputation for civility, ethics and fair play.
The CAL-ABOTA Board of Directors includes officers of the eight local chapters. Each CAL-ABOTA chapter is entitled to nominate a candidate for Trial Lawyer of the Year. Written and oral presentations are submitted to CAL-ABOTA's board followed by the selection of the award recipient by majority vote.
General Criteria For Selection Of California Trial Lawyer Of The Year


THAT THE PERSON BE AN EXCELLENT ADVOCATE
THAT THE PERSON HAVE A DISTINGUISHED CAREER
THAT THE PERSON HAVE A SUPERB REPUTATION OF CIVILITY, ETHICS AND FAIR PLAY
THAT THE PERSON HAVE PARTICIPATED IN AN OUTSTANDING RESULT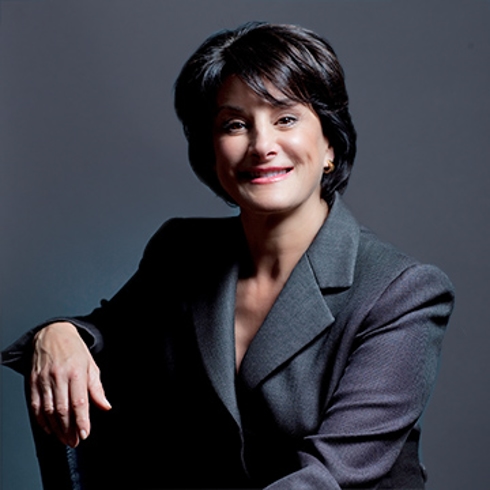 Cynthia's skills in the courtroom are the envy of many attorneys and she has the trial record to prove it—a number of her jury trials have resulted in eight-figure verdicts and in 2015 she earned the record for the largest personal injury verdict in the history of Sonoma County.

Her ability to read and connect with jurors is second to none and she has the knack of making even the most difficult cases clear to each juror on the panel. Cynthia also consults with attorneys who have cases that are going to trial and tries cases for other attorneys who have worked up a complex case that cannot be resolved.

Cynthia's client base is diverse; she represents consumers from infants to the elderly. Past clients include industrial workers such as ironworkers, operating engineers, boilermakers, fork and crane lift operators, auto and airline mechanics, electricians, plumbers, carpenters, masons, roofers, painters, press operators, tile setters, truck drivers and general laborers. She has also represented other professionals such as computer analysts, IT professionals, nurses, doctors, teachers, judges, and models. A substantial part of her representation involves prosecuting actions for surviving family members in wrongful death cases and in prosecuting actions on behalf of persons sustaining injuries resulting in paraplegia or quadriplegia and brain injuries.

McGuinn was honored as the 2003 Trial Lawyer of the Year by the San Francisco Trial Lawyers Association and has been recognized as a "Top Woman Litigator" in California every year since 2005. In 1998 she was elected the first woman president of the San Francisco Chapter of ABOTA; in 2018 she was elected by attorneys across the country to serve as ABOTA's national president.

Cynthia is a Fellow of several other invitation-only organizations, including the International Society of Barristers, the American College of Trial Lawyers and the International Academy of Trial Lawyers. Cynthia is also a member of the Consumer Attorneys of California, American Association for Justice, and the San Francisco Trial Lawyers Association. Cynthia has been included in the California Super Lawyers list every year since 2005, and included in The Best Lawyers in America since 2008.

While maintaining an active litigation practice, Cynthia writes, lectures and has taught at law schools (UC Berkeley and Harvard) on the subject of trial advocacy. When time permits she likes to bike, ski and ride her horses.

CAL-ABOTA will celebrate Ms. McGuinn during the 2022 Hawaii Conference with a special dinner in her honor on Friday, November 4, 2022 at the Mauna Kea; please plan to attend the Hawaii Conference for this special occasion.



Past Cal-ABOTA Trial Lawyers Of The Year
| | | |
| --- | --- | --- |
| 2022 | Cynthia McGuinn | San Francisco |
| 2021 | John H. Howard | California Coast |
| 2020 | No Award Given | |
| 2019 | Richard D. Carroll | Los Angeles |
| 2018 | Chris Wesierski | Orange County |
| 2017 | Warren R. Paboojian | San Joaquin Valley |
| 2016 | Michael P. Bradley | San Francisco |
| | Douglas M. DeGrave | Orange County |
| 2015 | William D. Shapiro | San Bernardino/Riverside |
| 2014 | Michael A. Kelly | San Francisco |
| 2013 | Edith Matthai | Los Angeles |
| 2012 | Robert A. Buccola | Sacramento Valley |
| 2011 | Michael Bidart | San Bernardino/Riverside |
| | Dennis F. Moriarty | San Francisco |
| 2010 | Brian J. Panish | Los Angeles |
| 2009 | Dennis A.Schoville | San Diego |
| 2008 | Mark P. Robinson, Jr. | Orange County |
| 2007 | David J. O'Keefe | Los Angeles |
| 2006 | Richard Watters | San Joaquin Valley |
| | Edward J. Nevin | San Francisco |
| 2005 | Jeffrey S. Raynes | San Bernardino/Riverside |
| 2004 | Roger A. Dreyer | Sacramento Valley |
| 2003 | Vincent J. Bartolotta, Jr. | San Diego |
| *2002 | Marjorie W. Day | Orange County |
| 2001 | James J. Brosnahan | San Francisco |
| 2000 | Florentino Garza | San Bernardino/Riverside |
| 1999 | H. Gilbert Jones | Los Angeles |
| 1998 | Brian D. Monaghan | San Diego |
| *1997 | Lowell T. Carruth | San Joaquin Valley |
| 1995 | Ronald H. Rouda | San Francisco |
| 1994 | David E. Monahan | San Diego |
| 1993 | Robert C. Baker | Los Angeles |
| *1992 | Albert R. Abramson | San Francisco |
| *1991 | John J. Collins | Los Angeles |
| 1990 | Hon. Richard D. Aldrich | Los Angeles |
| *1989 | Eugene J. Majeski | San Francisco |
| *1988 | Morton L. Friedman | Sacramento Valley |
| *1987 | Wm. Marshall Morgan | Los Angeles |
| *1986 | Robert D. Barbagelata | San Francisco |
| *1985 | Charles A. Lynberg | Los Angeles |
| *1984 | Marshall T. Hunt | Los Angeles |
| *1983 | Marvin E. Lewis | San Francisco |
| *1982 | Donald A. Ruston | Orange County |
| *1981 | Don C. Brown | San Bernardino/Riverside |
| 1980 | Joseph W. Rogers, Jr. | San Francisco |
| *1979 | John G. Bonelli | Los Angeles |
| *1978 | James C. Downing | San Francisco |
| *1977 | Mark P. Robinson | Los Angeles |
| *1976 | Richard McCormick | San Joaquin Valley |
| *1975 | Jack W. Crumley | San Diego |
| *1974 | Theodore P. Shield | Los Angeles |
| *1973 | Arthur N. Hews | San Diego |
| *1972 | Leighton T. Bledsoe | San Francisco |
| *1971 | David M. Harney | Los Angeles |
| *1970 | William A. Kurlander | Los Angeles |
| *1969 | Bruce Walkup | San Francisco |
| *1968 | William J. Schall | San Diego |
| *1967 | John J. Costanzo | Los Angeles |
| *1966 | DeForrest Home | Los Angeles |
| *1965 | Ingmar Hoberg | San Francisco |
| *1964 | John T. LaFollette | Los Angeles |
| *1963 | Raoul D. Magana | Los Angeles |
| *1962 | Roger E. Kelly | Los Angeles |